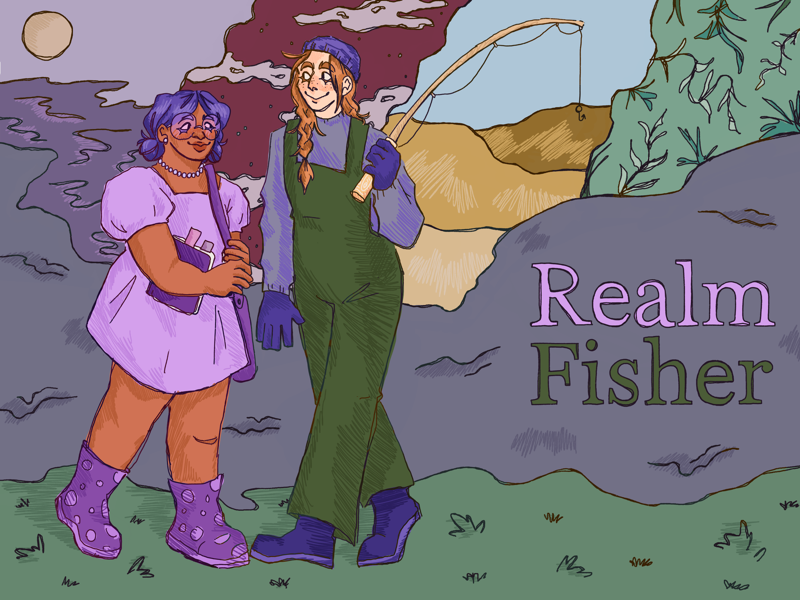 Realm Fisher
Since Yasmeen's childhood, the pond behind her house has been devoid of life. Join her and fisherman friend, Otto, on a cozy interdimensional journey to cultivate the marine ecosystem closest to her heart!

Realm Fisher is a pick-your-path adventure about a biology student, Yasmeen, and a young fisherman, Otto, going on an epic interdimensional journey to bring life to a unique marine ecosystem in their community. This interactive fiction focuses on solarpunk themes of environmental responsibility, community care, and traveling through a lush fantasy setting with friends.
Listen to the full Realm fisher soundtrack here!
Notes:
- Realm Fisher is best experienced with headphones!
- Realm Fisher is playable on both PC and mobile. For mobile, it should be played on landscape mode for ease of readability.

- We are sorry for any difficulties experienced with image loading speeds. Due to software limitations, the images of Realm Fisher don't load until the specific passage they are in opens, so occasionally it takes images a little extra time to appear based on size, connection, etc.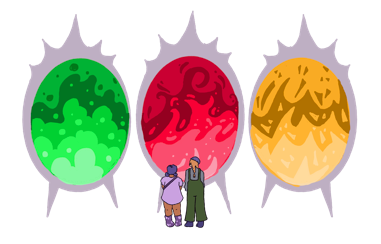 🐠 CREDITS 🐠

Producer: Adelina Rose Gowans
Narrative Designer: Adelina Rose Gowans
Lead Gameplay Artist: Romeo Knight
Sound Designer: Robin Hall
Music: Mahal Perez
Code: Al Disfixdog
Gameplay Art Team:
Caroline Kirby
Jesse Braak
Trey Deutsch
Adelina Rose Gowans
Concept Team:
Romeo Knight
Robin Hall
Rae Moore
Play Testers:
Alex Marwaha
Anna Pullara
Anthony Jacobs
Avery Lou
Dave Gowans
Jasper Fuller
Penflower Ink
Rae Moore
Realm Fisher is supported by YoungArts.
Special thanks to Storytelling Collective.